Why leading QSRs are giving food away via mobile
From hefty discounts to free food, top quick service restaurant (QSR) brands around the world are leaving customers excited (and baffled) by the generous give-aways offered via mobile ordering. So, what's in it for them?
Quite simply, profit.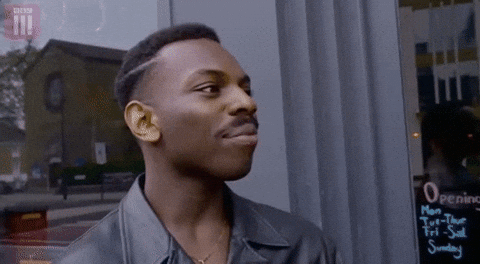 Mobile ordering has become increasingly popular for customer convenience and operational efficiency, but its true value is experienced by those who effectively upsell.
Once customers are using a restaurant's mobile ordering platform, they are exposed to special offers, new items and other incentives that encourage them to spend more and, ultimately, return (cue loyalty offer!).
McDonalds got straight to it this year, kicking off 2020 with its 'Appy Deals' promotion; a month of offers and freebies via its app. Of course, this was conveniently timed with the launch of the fast food giant's first ever vegan meal, raising awareness amongst existing and new app users.
TACO BELL SEES 30% HIGHER AVERAGE ORDER VALUES ON MOBILE COMPARED TO IN-STORE.
The King of QSR app downloads
Burger King, which is arguably McDonald's biggest rival, seems to have made a come back thanks to the popularity of its app.
Most notably, in December 2018, Burger King boosted downloads of its mobile app by 1.5 million with its "Whopper Detour" campaign, which offered Whoppers for just one cent to smartphone users who were near a McDonalds in the U.S. Yes, that's right – McDonalds!
Customers were encouraged to download Burger King's app and get within 600 feet of a McDonald's restaurant to activate the offer, made possible through geotargeting. Once an order was placed, the app navigated the customer to the nearest Burger King to collect their Whopper – and, most likely, other items the app had managed to upsell.
Furthermore, it gained a massive new audience for future offers.
The campaign made the Burger King app the most downloaded app in Apple's App Store for the few days following the launch and the most downloaded QSR app in the U.S. in December amongst direct competitors.
Unsurprisingly, the success of Burger King's geotargeted campaign trolling its rival, has seen the burger chain introduce similar efforts in other parts of the world.
More recently, Burger King's #EscapeTheClown campaign was launched in Germany, inspired by the horror movie series "It". While visiting a McDonald's restaurant, customers received a geotargeted message on Facebook or Instagram to encourage them to use the Burger King app to scan an article in McDonald's movie magazine. Following this, an "Escape the Clown" button appeared that, leaving customers to click to see an augmented reality red balloon — a reference to "It" — and a coupon for a one-cent Whopper.
Simple ways for QSRs to leverage mobile ordering
For most QSRs, harnessing the power of mobile ordering is as simple as making it a more positive experience than traditional order-taking. It is important, however, to pay close attention to the logistics of merging digital with operations.
From mobile-only deals – think BOGOF, seasonal discounts and free items with selected orders, to in-store restructures, a smooth mobile ordering system relies on a fully-rounded customer-centric approach.
Here are a few examples of how our clients have increased mobile ordering uptake following the implementation of wi-Q…
Mobile-only deals – think BOGOF, seasonal discounts and free items with selected orders
Utilising customer insight data to deliver personalised notifications and prioritise menu options
Intuitive and customisable menus
Marketing to raise awareness of mobile ordering and the simple steps to access it
Staff training
Assigning specific staff to focus only on mobile orders
Mobile order pick-up shelves
In fact, some QSRs have introduced designated drive-thru queues. Dunkin' Donuts has plans to add drive-thru lanes in 75% of its 1000 new locations in the U.S. before the end of 2020.
Most importantly, one of the biggest draws for our clients' customers is that they do not need to download and store an app.
The fast-food app war
Despite the success of leading QSRs' mobile ordering apps, our biggest piece of advice is – do not introduce a mobile ordering app!
WITHIN 90 DAYS OF DOWNLOAD, THE AVERAGE APP LOSES 95 PERCENT OF ITS ACTIVE USER BASE.
Source: www.qsrmagazine.com
Whilst apps have their place on the market, there is a battle for space on consumers' phones, not to mention the time it takes customers to download and register before they can place an order.
Mobile ordering technology has moved on.
Luckily for QSRs, it's become cheaper and quicker to implement mobile ordering and easier to integrate with existing operations. wi-Q's mobile ordering platform is cloud-based, allowing your customers to access a fully-branded mobile ordering menu by simply tapping into your Wi-Fi or scanning a QR code.
This cuts out app development and maintenance fees for our customers, who are much happier to pay our low-cost SaaS model, with the benefit of an ongoing support team.
Crucially, wi-Q's cloud-based mobile ordering is future-proof. Our technology already integrates with many leading POS systems and payments providers and acts as a gateway for our clients to access new industry partners.
Want to learn more about how your QSR can drive revenues with hassle-free cloud-based mobile ordering? Get in touch with our friendly team for a no-obligation chat and demo.